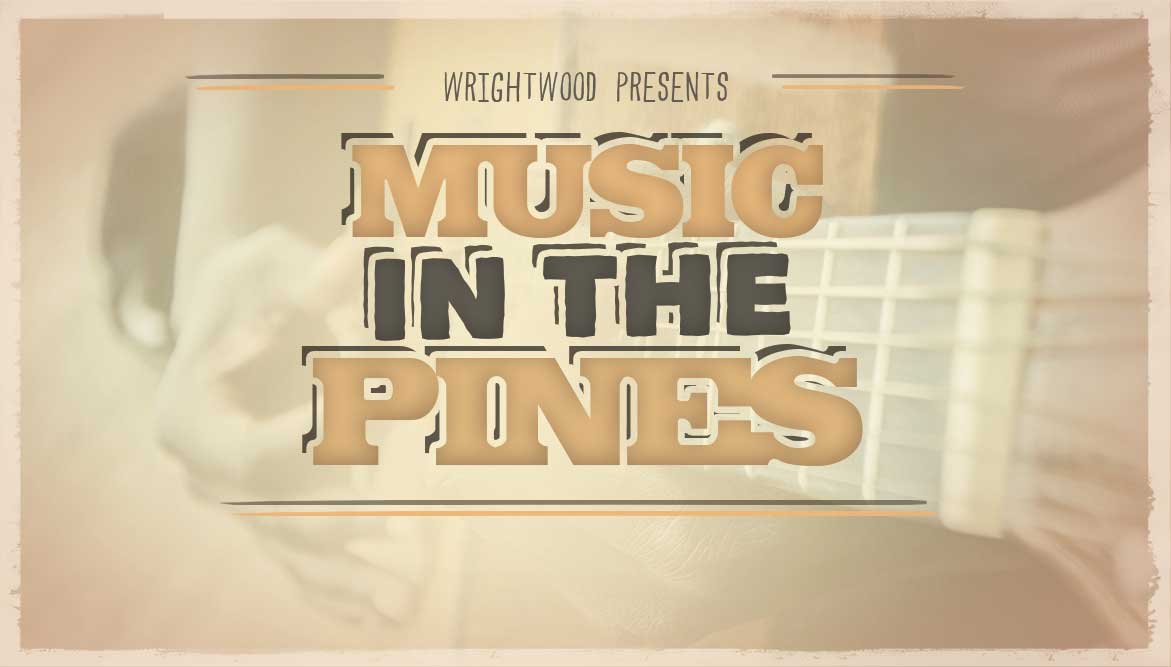 Music in the Pines
August 18, 2016 @ 6:00 pm

-

9:30 pm

|

Free
6:00 PM – Michelle & Loren Schneider
Michelle and Loren Schneider have been singing together since they met almost 15 years ago. Their favorite genre to sing together is folk music. With Michelle on vocals and Loren on guitar and vocals, their songs are full of harmonies.
Loren teaches science at Serrano high school. Michelle runs the Tri-Community Co-op and works at AdMo-Tours in town. Their son Davey also performs and one day might join them onstage!
6:40 PM – Lynn Davison and Vic Padill
. 
Lynn and Vic met in a local LA band ten years ago, and have been playing music together ever since.
Originally from New York, Lynn was drawn to the piano as a very young child, and grew up listening to an eclectic mix of pop, rock, r&b and jazz. After a few years of piano lessons, she spent most of her time playing along with the radio until age 17, when she was old enough to finally play with other musicians. After moving to LA, she became a working musician, playing gigs all around the west coast, while developing her original music and singing style. She moved to beautiful Wrightwood in 2010, where she continues to perform a few weekends per month around the LA area, as well as write and record her own music.
Vic is a native southern Californian, who picked up the guitar in his late teens and hasn't put it down since. He loves the passion of classic rock, and especially enjoys playing and singing music that is uplifting (e.g., Doobie Brothers, Steely Dan). Vic has gigged all around the LA area for most of his adult life, and now enjoys playing in a variety of musical situations. He is most notably featured in his 4-piece band with Lynn called "Class X," which plays clubs and special events spanning from Phelan to Malibu.
8:15 PM – Raffle Drawing,  tickets can be purchased at the gate.
8:30 PM – Steve Ross
rose to fame as a cabaret entertainer during his lengthy sojourns at New York's Ted Hook's Backstage in the late 1970s followed by years of residency at the celebrated Oak Room at the Hotel Algonquin. Steve has long delighted audiences on six continents with his shows celebrating the American Songbook and saluting figures like Noël Coward, Cole Porter, Stephen Sondheim, Johnny Mercer and Alan Jay Lerner. He was on the Concerts and Lecture roster at the Metropolitan Museum of Art for eight years, and has also hosted radio series on the BBC and NPR. In 1992, he starred off-Broadway in "I Won't Dance – Steve Ross Sings and Plays Fred Astaire." He made his Broadway debut in the revival of Noël Coward's "Present Laughter," playing the cockney valet and performing at the keyboard. In 2000, following Steve's debut at The Plush Room, the San Francisco Chronicle wrote: "Attending a Ross performance is like opening a treasure chest of great, often rare, songs. No one performing today is his equal. They just don't make 'em like this anymore." He was hailed by the New York Times as "the suavest of all male cabaret performers," and by the Times of London "the smoothest cabaret act in the world."
Indeed, it would be difficult to identify a major composer in the American Popular Songbook canon whose works have eluded Mr. Ross' delightful performance attentions. In light of this reality, in March, 2015, Steve was presented with a MAC Lifetime Achievement Award, a singular honor reflecting his extraordinarily diverse and longstanding contributions to the cabaret genre worldwide. Steve's current projects include preparing a theatre piece about Cole Porter and touring with the newly formed Steve Ross Orchestra. Visit www.steveross.net.